and the frogs came a-croakin as I announce the

A collab centered on everyone's favorite amphibians!
(yes, toads are allowed)
This collab is intended to be a spiritual successor to @Taka's Cute Cat Collab!
Don't ya wanna take some time off to relax and look at some very friendly frogs?
The idea for this came from rewatching two frogs, my first solo Daily Winner, and five frogs, which was something I made to celebrate 900 fans. The latter is where the Budgett's frog in the collab's logo came from!
Make a short animated clip of frogs (or even just one frog) doing anything, even nothing! They could be...
sleeping
eating bugs
scratching their gooch
yawning
chilling in a pond
karaokeing
friendly fighting with each other
being held/caressed
screaming because they were held/caressed
looking at the camera and just being happy you're here
looking at the camera and lunging at it because it thinks it's food
Anything as long as they're cute while doing it, and the entry feels good!

---
COLLAB ENTRY RULES/GUIDELINES
Your entry must be animated, even if the frogs in the video are doing nothing. Like at least animate them breathing or something.
Your entry must be 24fps, and must be between 5 and 11 seconds long. Entries below and/or above that limit won't be considered.
Aspect ratio must be 16:9, what resolution your entry is is completely up to you.
You're free to add sound effects as long as they aren't too loud, but please no music as much as possible, as we're gonna overlay music on top of the entries a la Sketch Collab.
Make and send as many entries as you want, just remember that quality > quantity matters more here.
Absolutely no NSFW. Do not desecrate God's most sacred of creatures.
Lastly, your entry needs to be a video file, preferably .mp4/.mov!!!! Though if you really really wanna be in the collab but you really really can't export your stuff as a video file, I'm willing to make exceptions.
One more thing: there is no formal sign-up of some sort.
No need to ask me if you're allowed to join, because everyone is!
If you can make an entry, make one! If ya can't, well, sorry.
Any animation medium is allowed. Pixel frogs, polygonal frogs, vector frogs, pencil sketch frogs... the more the merrier!
I also recommend you try animating different types of frogs. There's more than one type! Don't just settle for a generic green blob of a frog.
To submit an entry...
Upload your entry first to your Google Drive (or any filesharing service), then PM me a link to it. Discord, Newgrounds PM or Twitter DM, whatever.
But please know that just because you sent me an entry does not fully guarantee you'll end up in the collab!
You'll know your entry was included when I send you a project invitation.
DUE DATE: February 3rd 2023, 11:59PM PST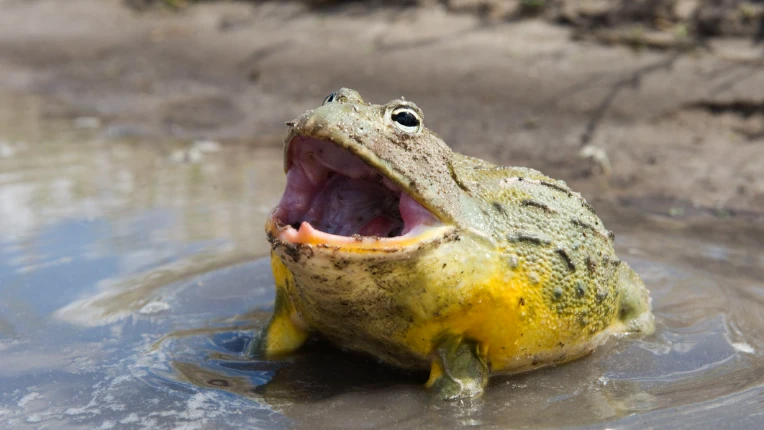 ---
Above all else, I hope everyone has fun.
Much like the Cute Cat Collab that inspired it, this is intended to be a feel-good collab.
Just hoping nobody stresses out over this collab!